Jack Singer Concert Hall Seating Chart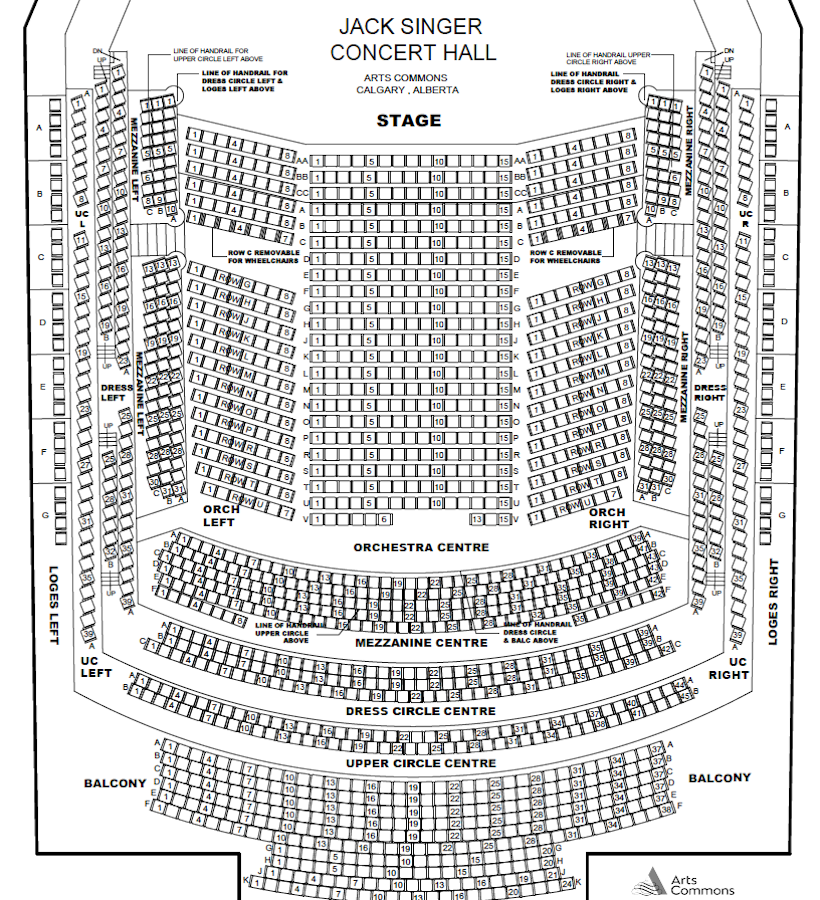 Jack Singer Concert Hall has a capacity of 1797 theater-style seats, 150 formal dinner seats, and 200 cocktail reception seats. This seating is spread across the venue's various levels as depicted in the image. Theatre seating capacity includes wheelchair accessible seats
Standard seating is concert hall standard seating with comfortable reupholstered cushioning, sturdy backs, and easy to use armrests so you can relax in style while you enjoy the show.
NOTE: Depending on the type of event, the seating configuration may change . Always check the individual seating map displayed for your chosen event when selecting your tickets.
Reserve your desired seats today by purchasing your tickets while they last. Visit the Jack Singer Concert Hall schedule to see all upcoming events.
To view the ticket & refund policies please visit the ticket information page.