Jack Singer Concert Hall | Calgary, Alberta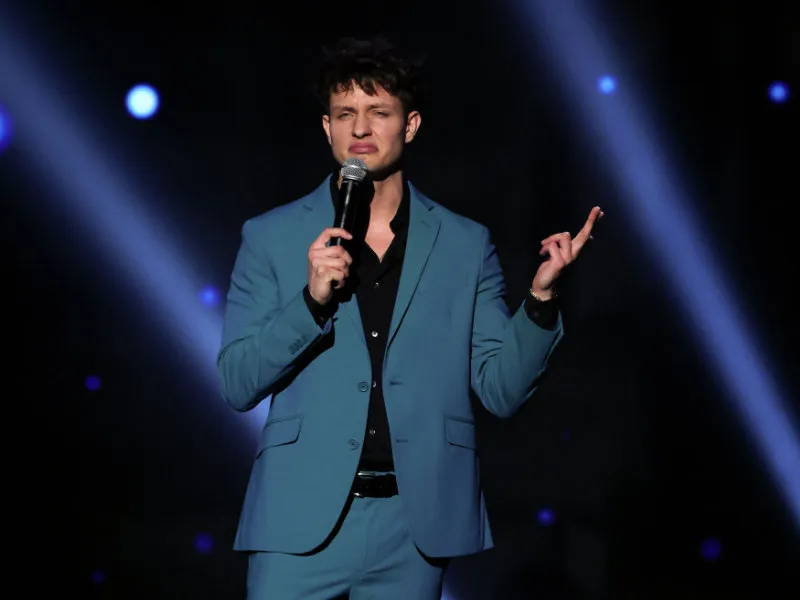 Matt Rife's "PROBLEMATTIC WORLD TOUR" is the one and only comedy tour you need to see, and you've found the best place to guarantee yourself a seat at the show on Sunday, March 17, 2024, at the Jack Singer Concert Hall. Rife has saved no expense for what is his biggest and most successful tour to date, and as a result, he's pulling out all the stops for this one. It features his world-famous charisma onstage, his impeccable comic timing, and some of the most hilarious material ever. Tickets to events like these rarely become available, and when they do, they sell out quickly, so if you want to attend and, based on how fast they're selling out, everyone does, now is the time to buy them. We have a limited number of tickets available, so don't delay—click the "GET TICKETS" button to start the safe and easy checkout procedure.
As everyone undoubtedly knows, there is one comedy genius that is taking over the world. Just ask one of over 14 million of his TikTok followers, and each one of them will happily tell you that Matt Rife is that man. From the time he took to the stage at the young age of 15, he has been steadily grinding and making a huge name for himself, to the point where he is now a household name and on his biggest tour.
Along the way to the top, he has managed to open for big names such as DeRay Davis, Mike Epps, Dane Cook, and even Finesse Mitchell, producing outstanding comedy specials including "Only Fans" in 2021 and Matthew Steven Rife earlier this year to huge acclaim. Not only that, he's also been the youngest cast member on Nick Canon's comedy series, "Wild N' Out," where he managed to hold his own among some of the best in the business.
This tour is probably one of the most buzzed-about in the industry today, with loads of fans already buying out several venues. He's a big name, and with this being his biggest tour to date, they know he is going to pull out all the stops. Just check out the high-quality promo video below (which is super hilarious, by the way!!!). It features Rife and Aston Kutcher as genies, and Mila Kuni makes an appearance too.
People love Rife for his outstanding ability to connect with audiences on a deeper level with his intelligence, perfect comedic timing, and calming stage presence. He is a master of crowd work and will be full of infectious energy from the start of the show right down to the end.
Everything about this show has your name written all over it, but you're gonna miss out, as something this great doesn't come around frequently. Tickets are becoming scarce, but we've got some available right now, so be sure to grab them from this website before it's too late, and you pass a once-in-a-lifetime opportunity to someone who is fast becoming one of the all-time greats!!!